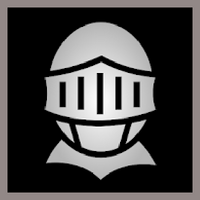 Welcome to the Grim Quest Wiki,


the premier source for all things Grim Quest that anyone can edit!
513 articles since July 2020.
WARNING:

this wiki contains unmarked spoilers. Browse at your own risk!
A dark world of epic adventure!


Grim Quest is a classic turn-based RPG / dungeon crawler by Goran K. Set in a dark fantasy world with elements of Lovecraftian horror and Freudian psychology, it puts a lot of emphasis on atmosphere and immersion with dark visuals, music, and lots of written text. Explore dungeons, unlock skills and spells, craft equipment, and slay enemies. Do you have what it takes to survive?
We're constantly working to improve the wiki and bring articles up to date. Feel free to fix incorrect information via the "EDIT" button or add new pages via the "ADD A PAGE" button!